The eco-friendly Iot electronic board
Wi-Paper is a Living Stones project by Agevoluzione and uses an e-paper display (electronic paper) with which you can view static information without any energy consumption.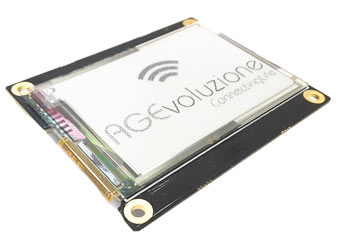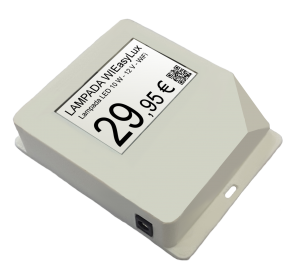 Product information and price tags in supermarkets and shops of all kinds.
Electronic bulletin board in which to indicate the office's objectives and commitments.
Notice board with contextual content per day, hour, month, etc.
Wi-Paper devices are intercommunicating and manageable through computers, smartphones and tablets. In this way the person surrounds himself with objects that interact working together to improve the quality of life, the eco-compatibility of the way of life and optimizing the use of resources.
Wi-PAPER electronic labels
Electronic Wi-Paper labels communicate wirelessly thanks to the Ageduino microprocessor developed on the basis of Arduino, but with greater memory capacity. Wireless communication allows users of a PDV to manage changes by remotely updating electronic labels.
TIME SAVING
Ability to set the automatic update of content based on discounts.
ENERGY SAVING
Once updated, the label switches off leaving the content unchanged;
MAXIMUM INTERACTION
Customers can interact with the electronic label through the personal Smartphone thanks to the presence of the QR-Code that directs instantly on the Internet page of detail.